EOSINOPHILIC OESOPHAGITIS?
EOSINOPHILIC OESOPHAGITIS?
EOSINOPHILIC
OESOPHAGITIS?
Treatment of eosinophilic oesophagitis with dilation

How effective is dilation of the oesophagus and how is it done?
When narrowing of your oesophagus is causing significant symptoms, dilation is a procedure that can widen the diameter of the affected area and bring relief. Dilation is performed using an endoscopic examination (a gastroscopy.)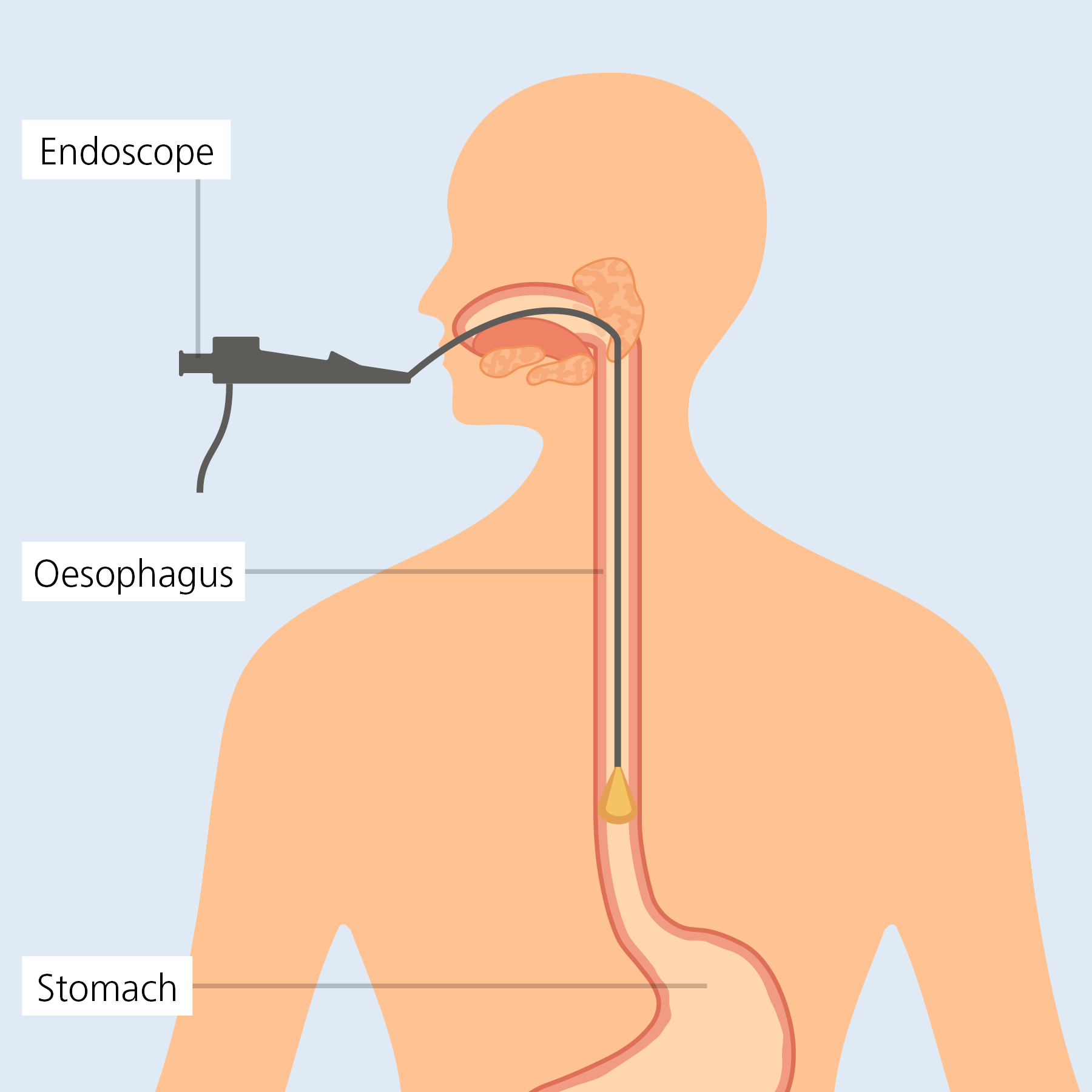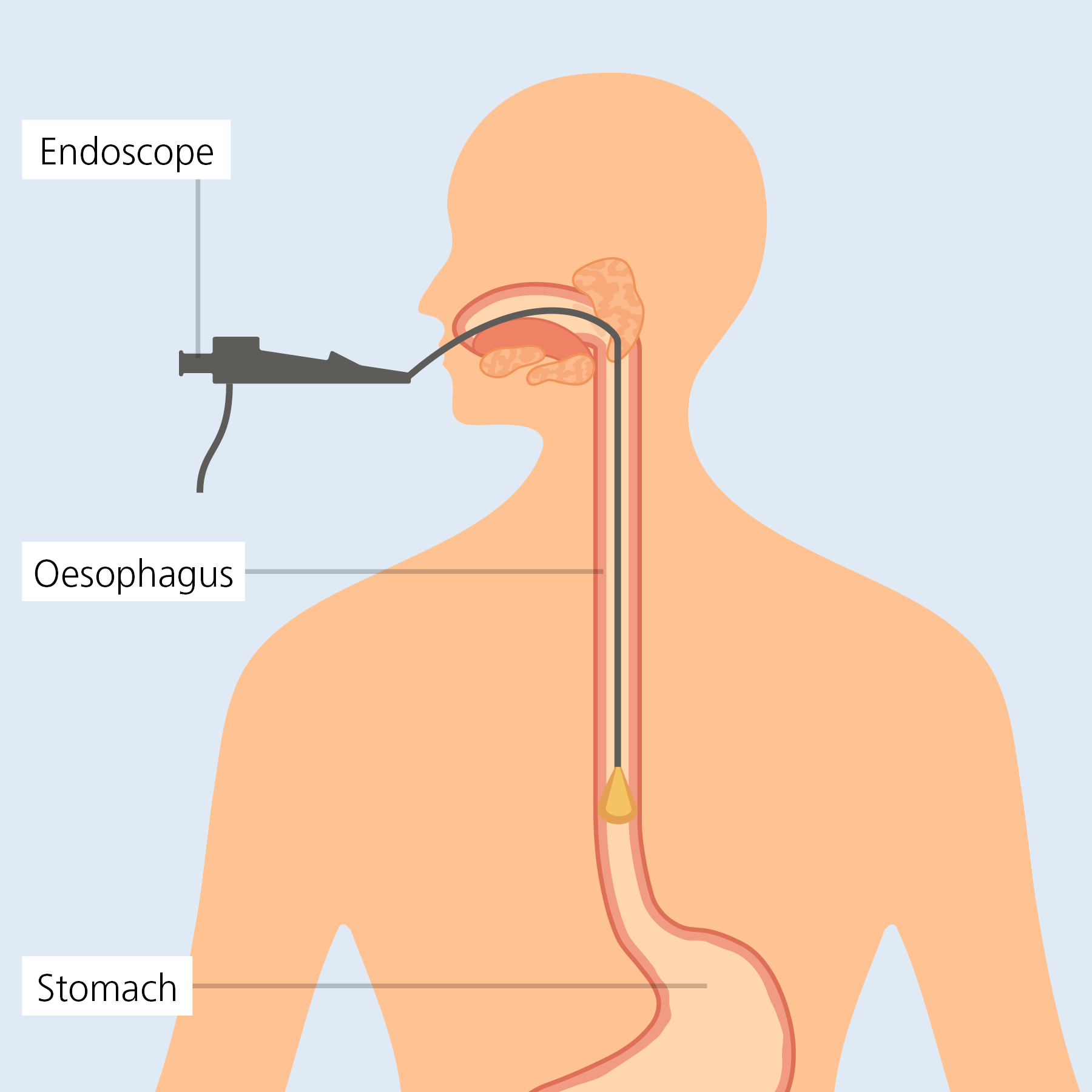 Endoscopic examination of the oesophagus
The dilation procedure is usually performed under sedation. Symptoms improve significantly in about 75% of people who undergo dilation.11
Because dilation does not treat the underlying inflammation that is causing narrowing of the oesophagus, the procedure will need to be repeated if more narrowing occurs over time.
What are the side effects/limitations of dilation?
About half of all EoE patients experience pain when swallowing for two or three days following the procedure, but this responds well to conventional painkillers. The risk of serious complications, such as sustaining a hole (perforation) in the oesophagus during dilation, is relatively low (less than 1%).12
Eosinophilic Oesophagitis – be informed